Gallery Residencies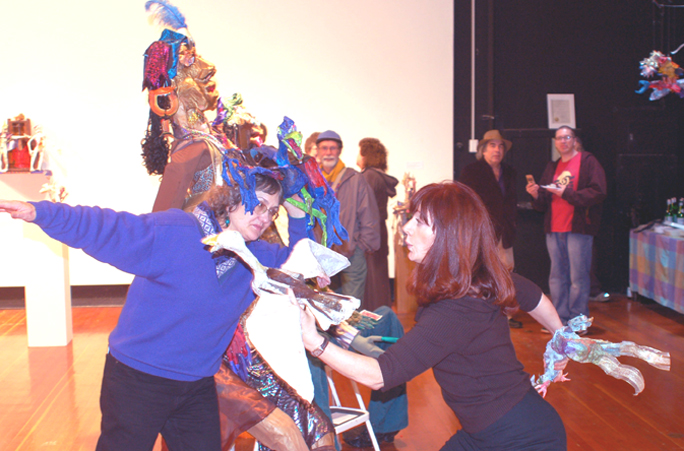 For a Gallery Residency, the artist has a designated amount of time to install an exhibit and invite participation from the surrounding community. She teaches art-making workshops and holds group improvisations with puppets and masks.
At Skyline College, she had one month to prepare a solo exhibit "Scenes from the Puppet World." She taught puppet construction with the art department. She collaborated with dance students and teachers on an improvisation, "Bird Migrations."
At the Bridge ArtSpace, she incorporated recycled materials from the Bridge Storage Facility to construct installations for her artwork for the show, "Travellers on a Pathway." She taught workshops in puppet-making, and she participated in group improvisations with the musicians on site. The installation, "Tree of Masks," was used for a group improvisation on opening night.
Main image above: Bird Dancers at Skyline College, Tree of Masks (for interactive installation)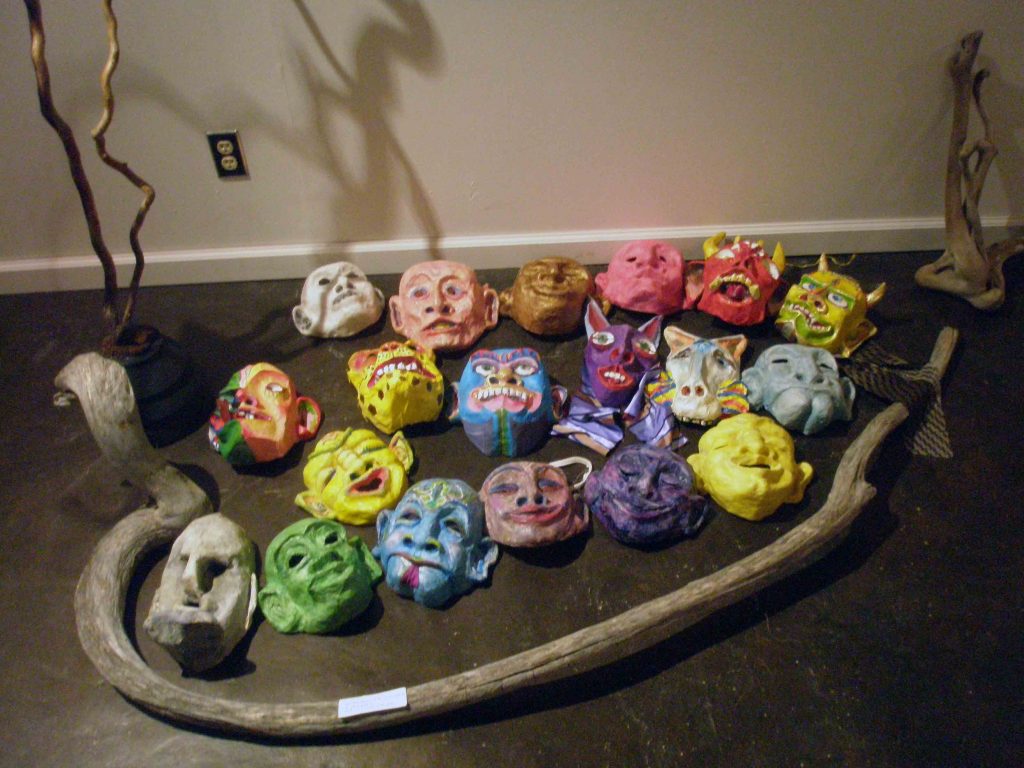 Caption: Tree of masks (for interactive installation)