Views of the River Styx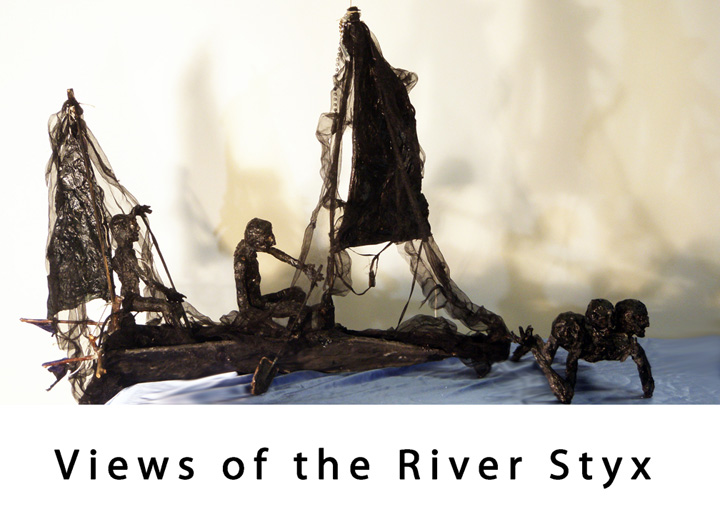 An Exhibit of Sculpture by Francesca Borgatta
Legend has it that the River Styx was the last barrier in the soul's trip to Hell. In this version however, Hell has burned itself out.
Other myths and icons, such as the cherubic cloud and the tree of life are explored in this startling display of sculptural figures, which ranges from 7-foot processional images to tiny characters struggling in a fantasy landscape. Story-texts and instructions for physical manipulation of the puppets are used to engage the viewer in an active relationship with them.
Francesca Borgatta makes her art work with recycled materials, combining natural elements with cast-off detritus. She was a member of Peter Schuman's Bread and Puppet Theater in NY. As Artist-in-Residence in schools and community centers she teaches art and designs on-site installations using available materials. She exhibits her work widely and uses her puppets for protest and celebration.
The exhibit runs from the 10th through the 31st of January 2015, open Saturday afternoons and by appointment
Opening Night Reception: Sat. Jan.10 7-9
Closing Night Party: Sat. Jan 31 7-9
Sidequest Gallery
314 15th St. Oakland.
sidequestgallery@gmail.com