Travellers on a Pathway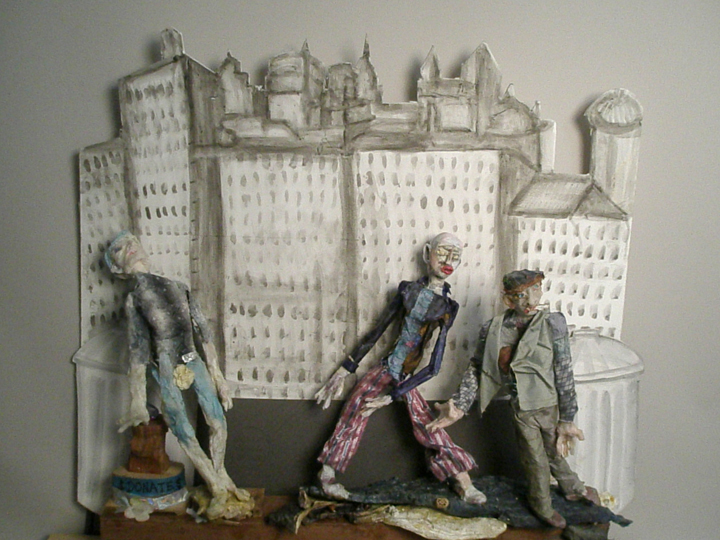 At The Bridge Art Gallery
23 Maine Ave., Richmond CA 94804
Travellers on a Pathway
An inter-active exhibit with masks and puppets by Francesca Borgatta from November 15th to December 30th.
Opening Night: November 16th, 6 p.m. to 10 p.m.
Puppet Workshop: November 24th, 4 p.m. to 6 p.m.
Mask Workshop: December 14th, 4 p.m. to 6 p.m.
Dance and Music Improvisation with Puppets: December 15th and 22nd, 6 p.m. to 8 p.m.
Closing Night: December 30th, 6 p.m. to 10 p.m. Let's take our puppets and Jam!
Project: Use the exhibit as an evolving structure. Build a pathway with masks & puppets
Object: To engage the audience as Traveller.
Contact: Francesca Borgatta
fborgatta@puppetfigures.com
tel.(510) 841-4187