Travellers on a Pathway Exhibit
Exhibit at the Bridge Art Space, Richmond, CA
I was invited to Bridge as Artist in Residence for the month prior to my show. This meant I could build the installations for the puppets on site. The materials were the wreckage from the self-storage station. I welcomed the artists to try the puppets and exchange ideas, and they contributed materials and assistance. I taught a series of workshops in puppet-making and puppet manipulation.
The exhibit ran from November to December of 2012.
Below is the video from the Opening Night.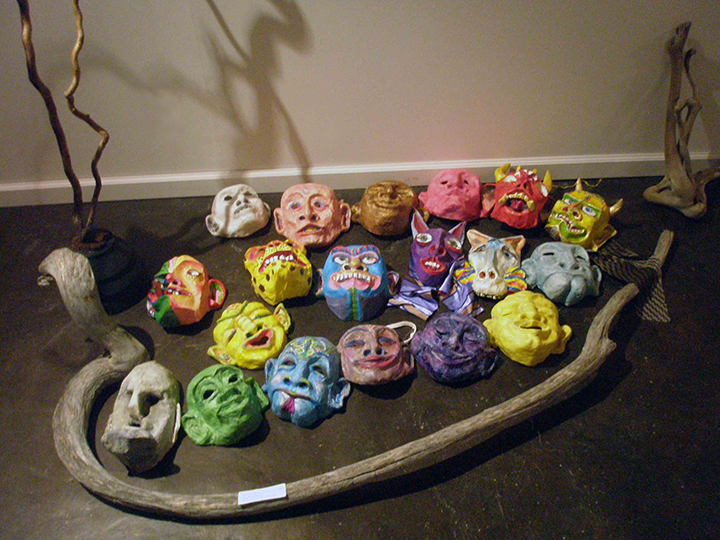 "Traveller, try a mask, if you are willing."
Masks include: Fool, Demon, Birthing God, Watchful Maiden, Warlike Hero, all characters of the Noh drama.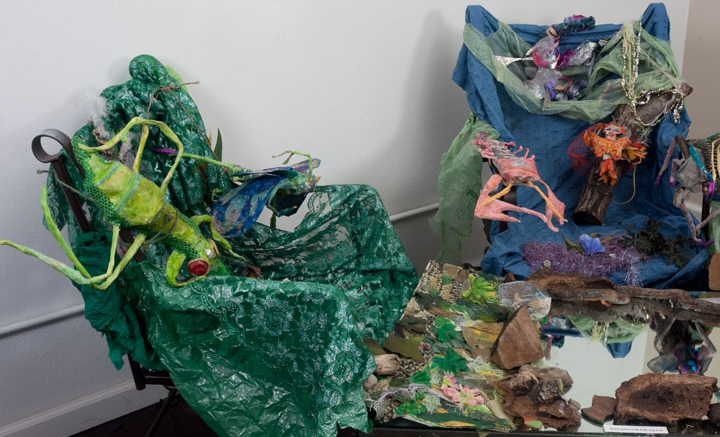 Traveller see your own face in the mirror."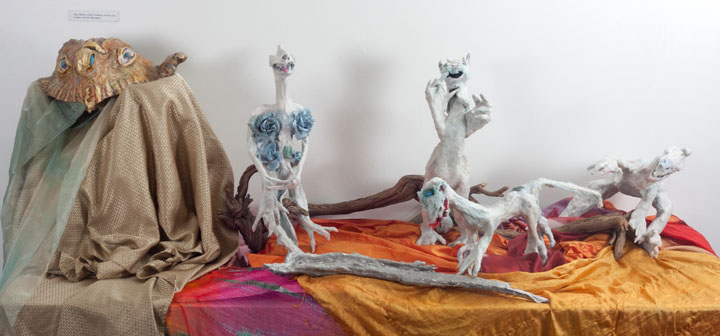 "Isis invites you to try the Dance of Dinosaurs."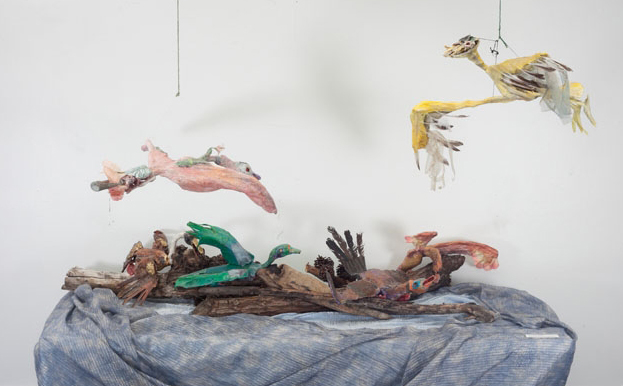 "Traveller, take a Bird on the arc of its migration."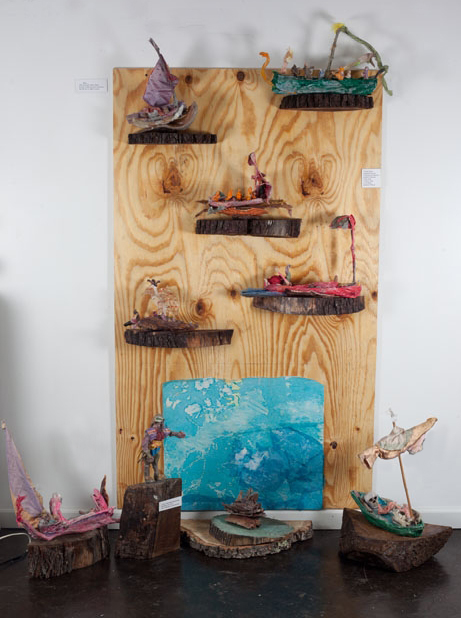 "Why do people make Ships?"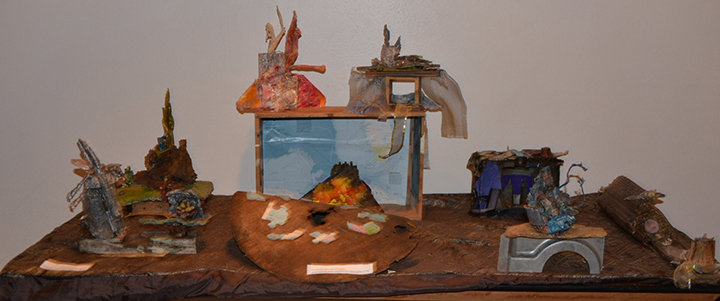 "Why do people make Shrines?
At the end of a journey they are grateful."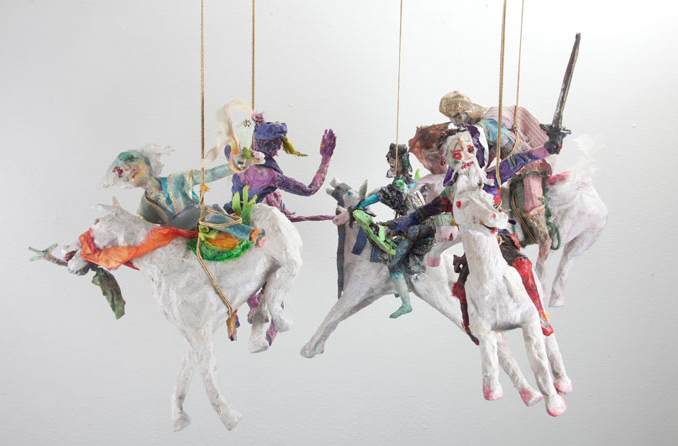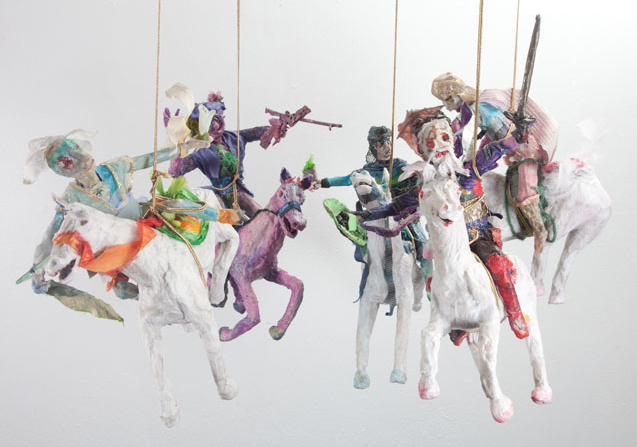 Sets of four Horsemen suspended in circles.